a small but mighty design company in Dayton, Ohio
ruef design is an innovative design firm with a small and passionate team of design, video, and web specialists. We are based in Dayton, Ohio. We work on client projects ranging from web design and graphic design to 3D and 2D animation, interactive applications, and full video production. Our primary focus is B2B (business-to-business) marketing, but make no mistake, we are an agency that thrives on creativity; we are part B2B marketing agency, part film studio.
ruef is always seeking talented creative individuals who want to work hard to build a better future for themselves and the world around them. We prefer to work with local talent (Dayton-Cincinnati) — face-to-face meetings are important.
We look forward to working with you.
Ready for a new website? Let's talk.
send your resume and portfolio samples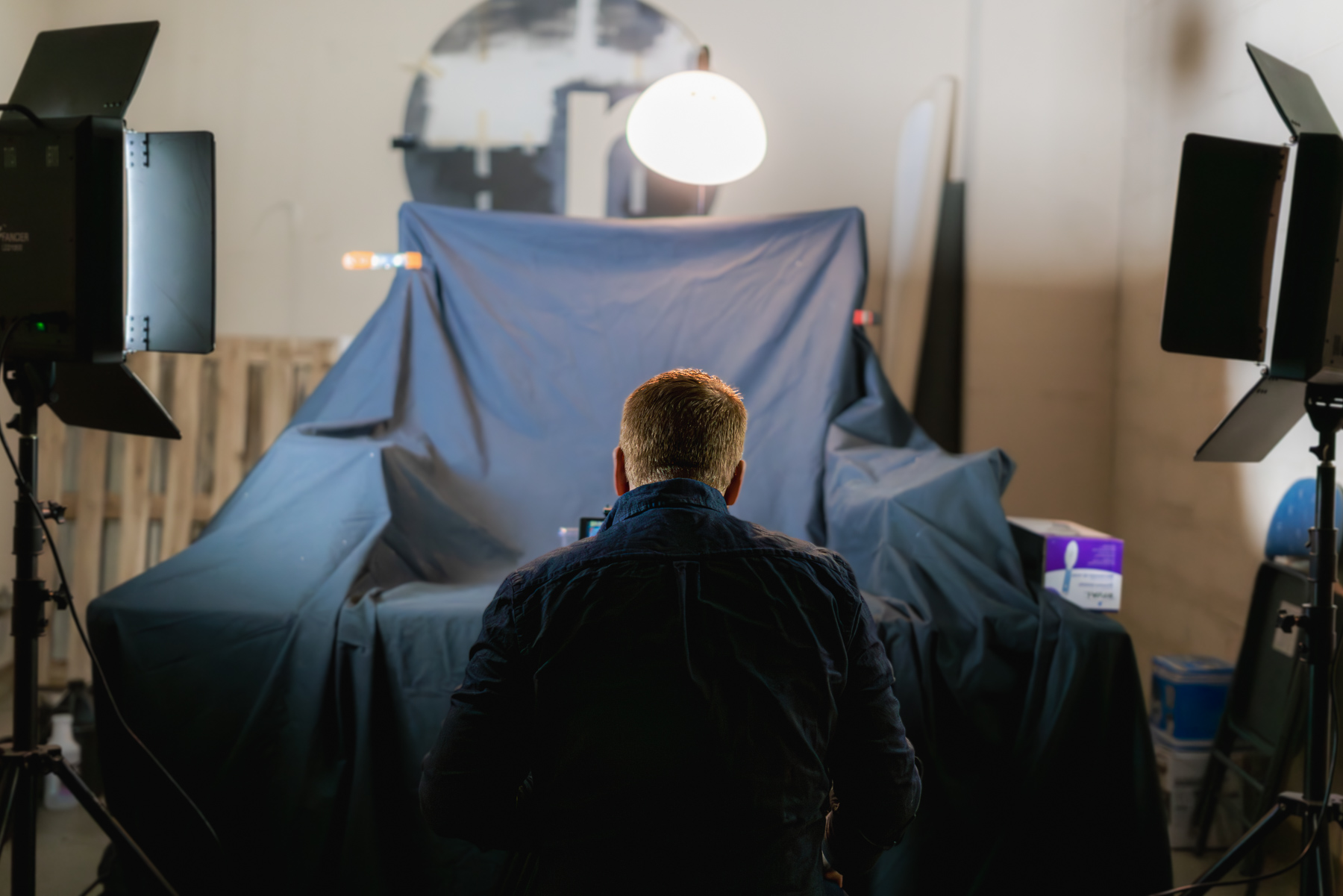 The Project Coordinator manages projects, schedules, and internal and external resources and/or vendors for the flawless execution of projects. The PC oversees and performs administrative functions concerned with a project. This may include calling clients, partners, and vendors, making appointments, doing site visits, preparing reports, and file management. The PC is skilled at getting the best out of the people and projects that he/she oversees. The goal is to ensure that all projects are delivered on-time, within scope and within budget. 
The PC role serves as a direct liaison between the client and the ruef Design team to ensure the timely and accurate production of client's documents and materials, communicating specifications and expectations to all areas of production. This involves coordination of multiple projects simultaneously and the ability to provide accurate and detailed instructions in both verbal and written form. Working as an extension of our account management and sales teams it will also be the responsibility of the Project Coordinator to provide support for new client outreach, assist in external communications, assist in project time recording and time management to prepare monthly invoicing, and managing other client or service provider inquiries.
The ideal candidate should have:
Customer service experience
Excellent organization skills
Experience managing teams and projects
A friendly and welcoming "customer is always right" mentality
Ability to mitigate and troubleshoot issues
Excellent communication and writing skills
Proofreading abilities
File management and computer skills (PC or Mac)
The ability to work with a staff with different personalities and skill levels
Microsoft Excel, Word, and Microsoft Teams experience
Acute attention to detail capabilities
Basic accounting skills
Send your resume and portfolio to [email protected]
digital marketing and social media internship
We are looking for a creative individual with a keen sense of modern social media communications. This individual should have proficient grammar and effective and impactful creative writing skills. Please share any experience in digital marketing, social media, and/or writing samples. Photography and graphic design skills are a plus. Basic WordPress and/or SEO knowledge is an additional bonus.

This position would involve helping to develop and organize content for our company and clients, managing social media accounts, scheduling and maintaining social media calendars, attending and collaborating in meetings, continual research into our clients and their industries, time management and file/content management.
Send your resume to [email protected]
This is a part time position with competitive hourly pay and potential to grow into full time with full benefits after six months. Because we are a small team, we want to make sure new employees have the right skills and ability to work with our team.
Projects you will work on will range from designing brochures and PowerPoint presentations to digital graphics like website mock-ups, infographics, email templates, social media assets, and more. The ideal candidate will also have some video editing experience, such as Adobe Premier, as we are always producing video content.
The ideal candidate should have:
familiarity with Adobe suite, particularly InDesign, Photoshop, and Illustrator
experience designing for both print and digital
communications and strategy development skills
an understanding of web design and some UI design
video editing experience a big plus
an associate's degree or 1-2 years experience in graphic design
a portfolio with examples of work
Send your resume and portfolio to [email protected]
1. We work with key members of your team to determine the project goals and needs. We help develop messaging strategies that align with your industry and customers.
2. We provide site design mock-ups for your approval so everything looks good before we start coding and developing on the back end.
3. As your new website is being built, we provide feedback to your team throughout the entire process to make sure the project is in line with your expectations. We create websites on live-build platforms, meaning you can see the progress and provide feedback and changes weeks before launch day.
4. We set you up for SEO success. What words are your customers using to find you? Does your company look the same across the Internet? Search engine optimization and Reputation Management are essential to turning searches into sales.
5. Let's launch this rocket. We test and test some more to make sure your site has zero bugs and works seamlessly on any device.
6. Post-launch, we keep an eye on traffic using advanced site metrics and custom reports.
7. Now that the new website has been live for a while, what additional strategies can be implemented to keep your customers engaged? Maybe you want to start a podcast, or add a quiz or a new video or animation. We call this "Phase II"—how can we take your new site to the next level? 
let's create a good idea together