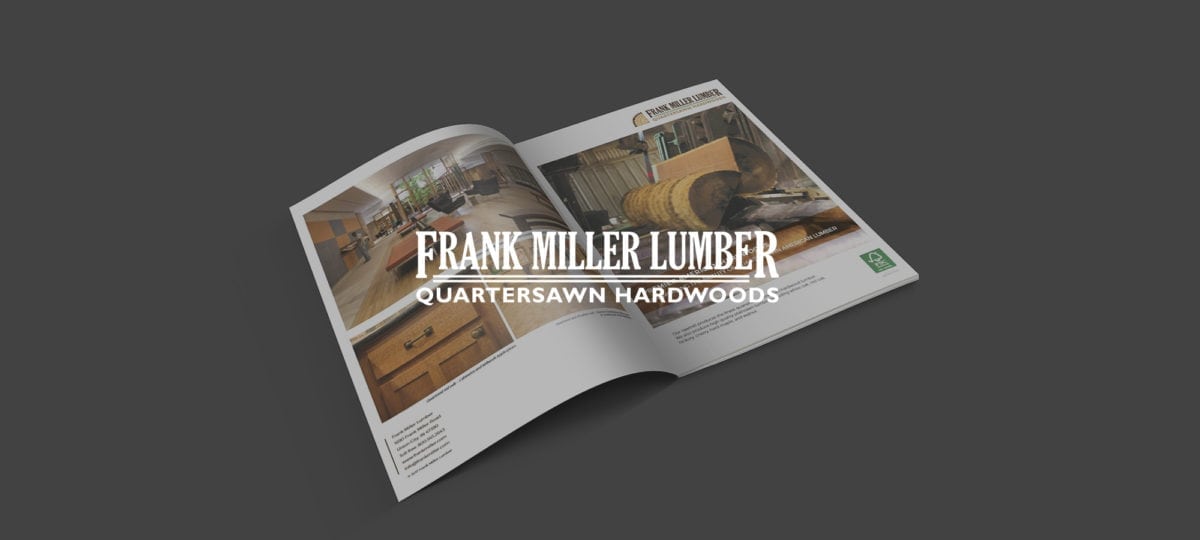 12-page sales brochure for lumber sawmill
Our client, Frank Miller Lumber, asked us to design and plan a 12-page sales brochure that outlined the benefits of their product, which is primarily quartersawn white and red oak, among the highest quality lumber species in terms of durability and beauty.
We were on a 4-week deadline. With the help of Frank Miller's architectural marketing manager and quartersawn guru, Criswell Davis, we were able to design, write, proof, and print a 12-page brochure that has since been printed nearly 1000 times. Frank Miller was so pleased with the outcome of the project, they requested that we have the brochure translated into Mandarin and printed for the Chinese lumber market.
Working with ruef is a pleasure. Each person brings their unique talents to the collaborative process. I would recommend ruef to anyone looking to update their public business profile.Criswell Davis, Architectural Marketing Manager, Frank Miller Lumber
Update: Frank Miller Lumber later asked for the brochure to be translated into Mandarin Chinese for its expansive (and expanding) audience in China.