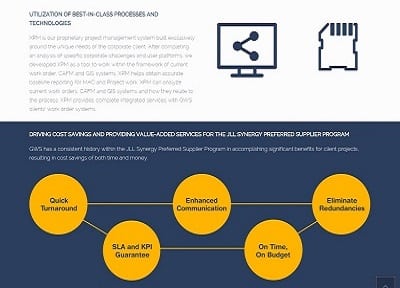 web design – just one aspect of the future of media
Clean. Simple. Modern. All good design should adhere to these tenets. Leave out what isn't necessary – the redundant, the mundane, the incoherent – and keep only what is needed to most effectively reach your audience.
This philosophy should unquestionably be followed in web design. Think of the user experience and structure your site accordingly. Be mindful of tablets and phones, and favor boldness, scale and a scrolling experience over clicking, rambling and "liking."
ruef can handle web design, and we have a team of experienced professionals ready to take on your new web project, be it a brand new website or microsite, or a redesign of an outdated site.
But web design is just one aspect of the future of design and media. The world is changing at an exponential pace… so rapidly that soon it won't be enough to just have a website and a "hip" social media presence.
Your audience – your customer – will be looking for the meat and potatoes. Unique and compelling online, mobile and personal experiences like videos, interactive 3D environments and designs, motion graphics, contemporary exhibits, digital schematics, and more – all created for the specific purpose of clearly and simply showing off your products and services.
To see examples of how design can be taken to the next level, visit our studio. It's always open.