It's the time of the year businesses tend to look back on the marketing and communications strategies performed in 2017; where did these strategies succeed? Where did they fail? Was money wasted on unsuccessful campaigns? Were there missed opportunities? Things you wanted to achieve that weren't in the marketing budget? Ideas that were pitched that seemed lofty or unattainable?
Here at ruef, we believe an effective digital marketing campaign starts with the merging of art, engineering, strategic communications, and good design. We believe good design and digital media – from a new website to a 3D interactive sales application – doesn't have to break the marketing budget.
In fact, many of our clients are surprised when they first meet with us to discuss effective marketing strategies, as most have come from years of relationships with established marketing firms that are not necessarily nimble with budgets, resources and responsiveness. No doubt, the established agency will create a fine product, but is it worth it? What should marketing budgets look like in today's modern marketing environment? And how do you prove its' value?
Some suggestions based on our experience to know if your marketing firm is perhaps not focused on the value of your marketing dollars:
They bring more people to the meetings than you do.
Their leadership doesn't understand modern media strategies and how best to reach a current audience.
They have more account executives than creatives or production workers.
They don't listen to you. They focus more on securing that big budget before building a strategy based off your and your client's pain points.
You spent the same in 2017 as you did in 2016, but do not see different results at this year's end.
You will experience the opposite with us. When you contact ruef, you talk directly to Zack or Dane, the core leadership team. We work with our clients to understand business goals, the competition, pain points, and target audiences. We don't abuse budgets, and we've never lost a client. Our client industry wingspan ranges from gearbox manufactures to law firms to chocolate factories, and we proactively seek conversations related to the value of their marketing dollars.
2018 is right around the corner, and we hope that the future of your organization looks bright. To learn more about our firm and how we can help you better understand the value of your marketing dollars, call our office or shoot us an email anytime.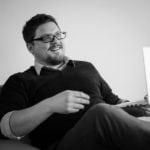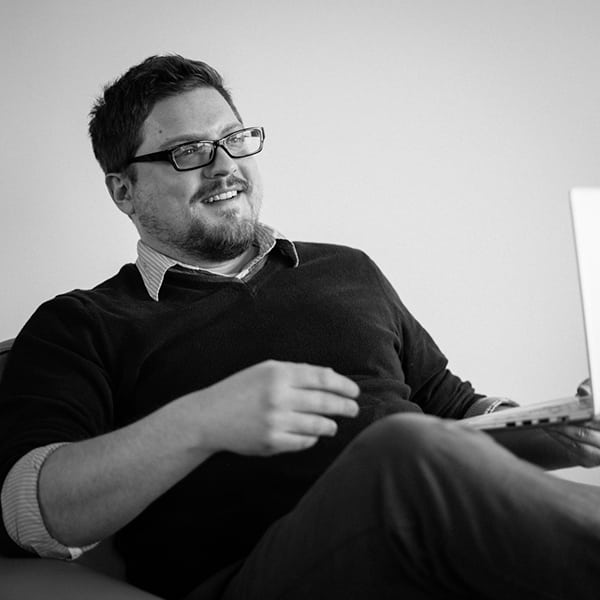 by dane coleman
communications, web, strategy