At ruef we are always looking to integrate new technology into the way we design and create. Recently we have invested in a new way to capture footage for our videos. This neat piece of tech is a drone that we have nicknamed Murph.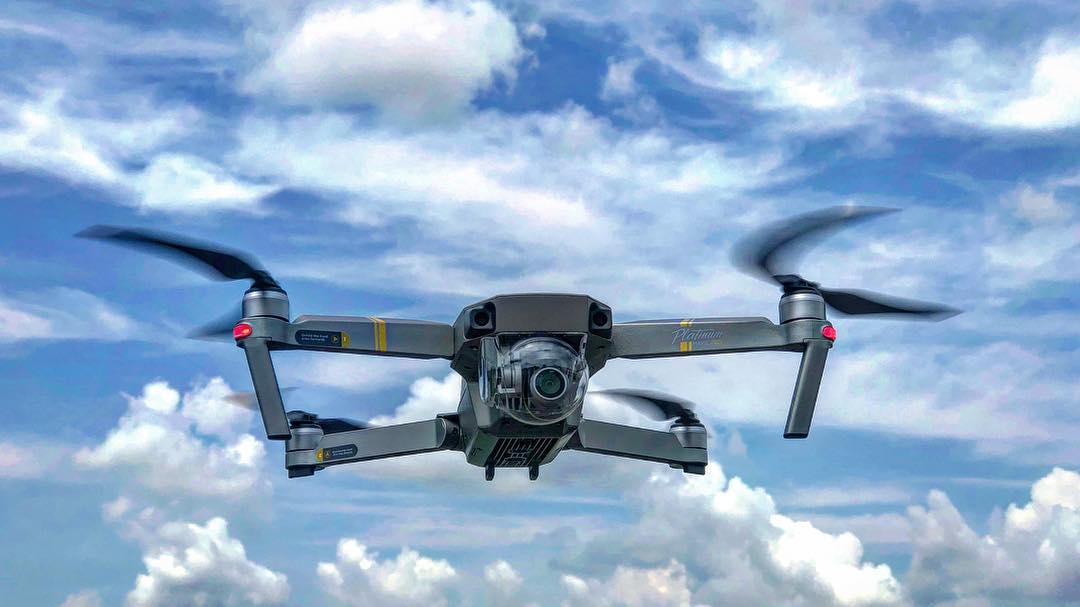 Murph packs quite the punch: he is able to shoot 4k video and has a range of four miles. Let's dive into how Murph can help elevate your next video.
The most obvious reason that you'd want to take advantage of our drone footage service is that you need an aerial shot. With the drone we are able to capture large campuses or job sites. Aerial views of your company can help showcase your physical location, so your customers know the lay of your land. This also leads into the next reason why you would want to use drone footage: transparency.
Being able to capture your whole facility in one swoop gives the viewer the ability to see how your company operates. These sweeping shots can also communicate what your work ethic and company ideals are by showing your employees working and communicating with each other. Besides just work, events can also be something you'd want to capture. This footage could be used to advertise your next event or let people experience your event if they were unable to make it. Being able to take in a grand experience from the sky truly makes you feel like a VIP. This unique aerial perspective is to not be taken lightly.
These changes in perspective keeps your audience engaged. Changing cameras from the ground to the air keeps people guessing what will be next. Drone footage spices up your brand image, and lets people know that your company or organization is up to speed with the latest technology.
Speaking of speed, the drone is able to keep up with action scenes as well. We have captured kinetic footage such as trucks carrying precious cargo, logs being rapidly processed at lumber mills, and the local Dayton city traffic. Not only does the drone save hours of video it also saves two more important things: money and time.
By using a drone, you can get luxury footage from miles in the sky without paying a large premium on helicopters and licensed pilots. You can have aerial footage that is comparable to that which you see on the big screen, while also being more versatile. Our drones' relatively small size lets us capture indoor footage such as high ceilings or warehouse spaces that normally you can't reach by foot.
If these reasons aren't enough to have you wanting drone footage in your next video, let this video convince you: this video was made for Banks Hardwoods and has racked up over 340,000 views on YouTube. The video utilizes our drone to get wide shots of a sawmill and provides a perspective that is truly larger than life.
Take your company's video to a higher level: contact us here. Let's create a good idea together.