At ruef, to keep our minds engaged and the creativity flowing through the office, we screen movies. All day, every day, in the background while we do client work.
Typically, we just have TCM (Turner Classic Movies) running, but we have an extensive DVD collection, with favorite genres including horror, western, animation, etc. We have movie themes for many months; September's theme is Samurai September, where we enjoy the best of Samurai cinema. These films can be seen as Japanese equivalents to westerns and swashbuckler films. The core of these movies is usually sword fighting, but also the changing lifestyles of the samurai and the dedication to their craft. Maybe these films resonate with our team because we share that dedication to our own crafts: design and digital media, among many others.
Like any good movie fan, we decided to put together a list of our favorite samurai films. While Akira Kurosawa films dominate our list list (as they should), we included a few surprises to keep things interesting.
 The Top 10 Best Samurai Movies
(according to ruef Design)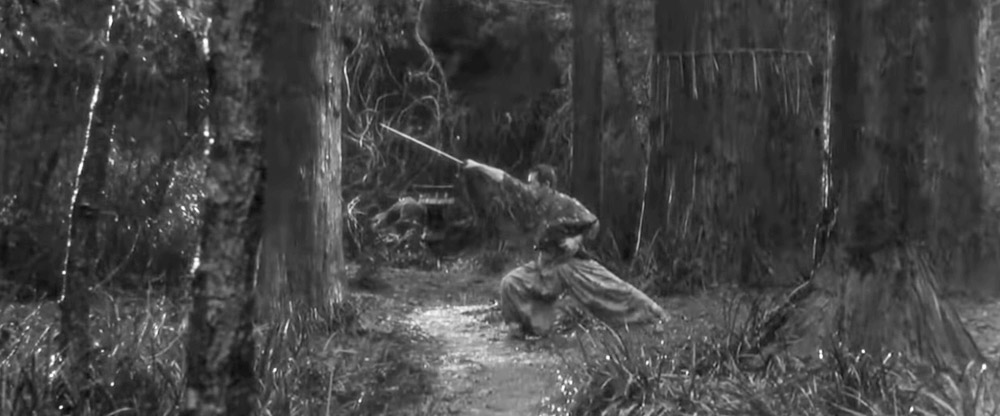 Epic filmmaking at its finest, full of humor and pathos, striking black and white cinematography, and stunning action. On the top of most best Samurai movie lists—and best movie lists in general—for a good reason: it is a masterpiece. Endlessly imitated; remade as a western in The Magnificent Seven.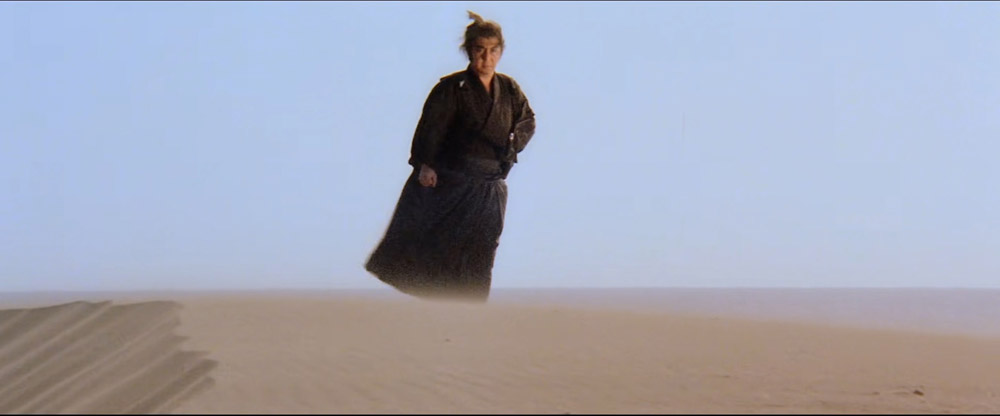 Shogun Assassin is a splice of two movies, Lone Wolf and Cub: Sword of Vengeance and Lone Wolf and Cub: Baby Cart at the River Styx. These two super bloody Japanese Ronin movies were edited together and released as one movie in the U.S. in 1980. It became a cult classic due to its visceral, borderline surreal action sequences. All six Lone Wolf and Cub movies were released by Criterion on Blu-ray, which we have in-house, as well as an original uncut DVD. Great fun.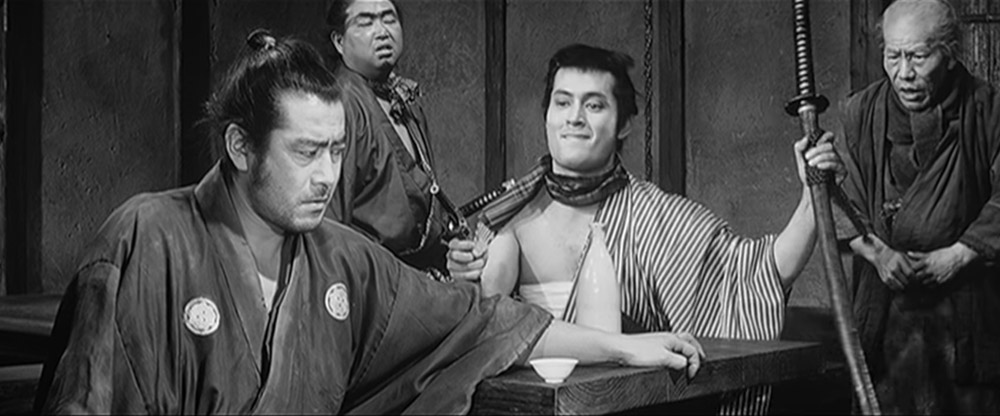 In Yojimbo, Toshiro Mifune is hilarious and badass as a wiseguy Ronin who saunters into town and plays two gangs against each other. Remade as a Spaghetti Western with Client Eastwood in A Fistful of Dollars. Kurosawa's attempt at subverting the Samurai genre he helped create!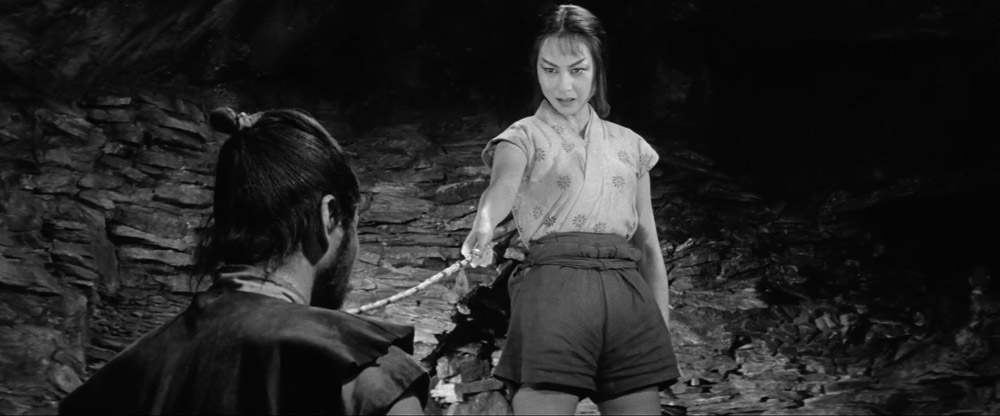 Famously influenced George Lucas during the development of Star Wars. Like all the best Kurosawa movies, The Hidden Fortress has humor and pathos to spare, along with exciting action and gorgeous cinematography.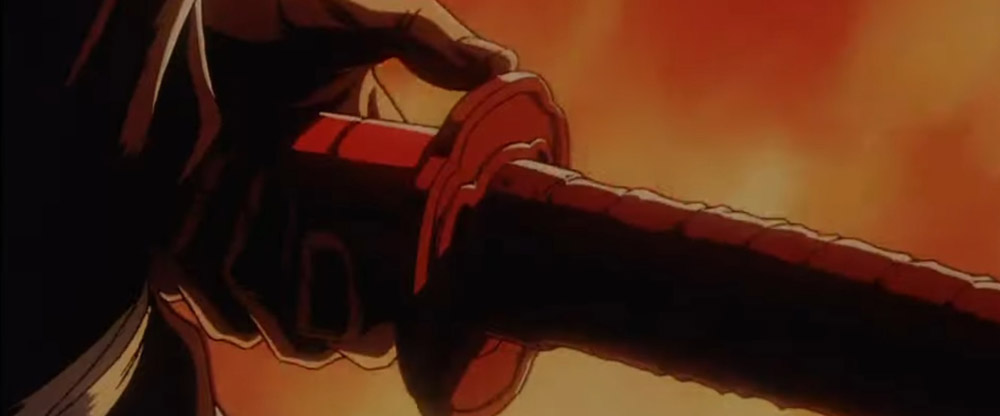 Elaborate, dazzling animation and a stirring plot about a wandering Ronin who battles the Eight Devils of Kimo alongside a beautiful – and poisonous – ninja girl. One of the finest anime films ever made, and served as influence for many films that followed, including The Matrix. We also run this during Animation April.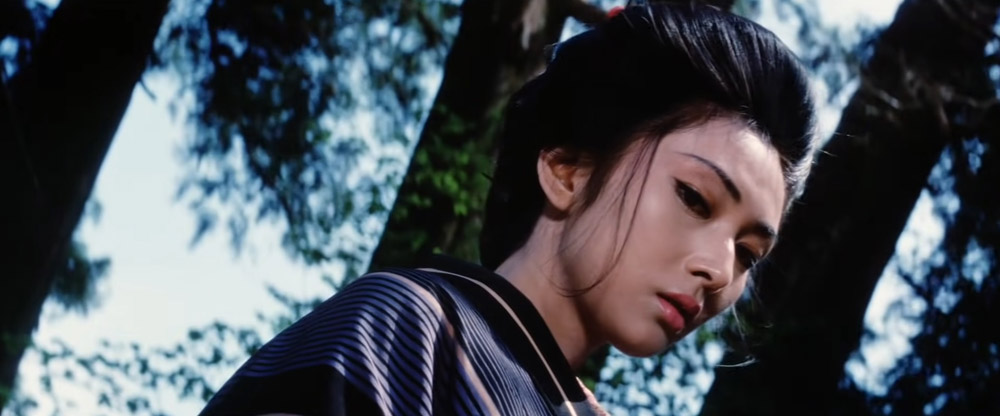 As elegant as she is deadly, the beautiful Yuki must avenge her family! The template for our next entry, and the inspiration for the set design, costume design, and art direction of countless other movies. One of the better revenge tales ever told; blood soaked and beautifully shot. Followed by a sequel, Lady Snowblood 2: Love Song of Vengeance.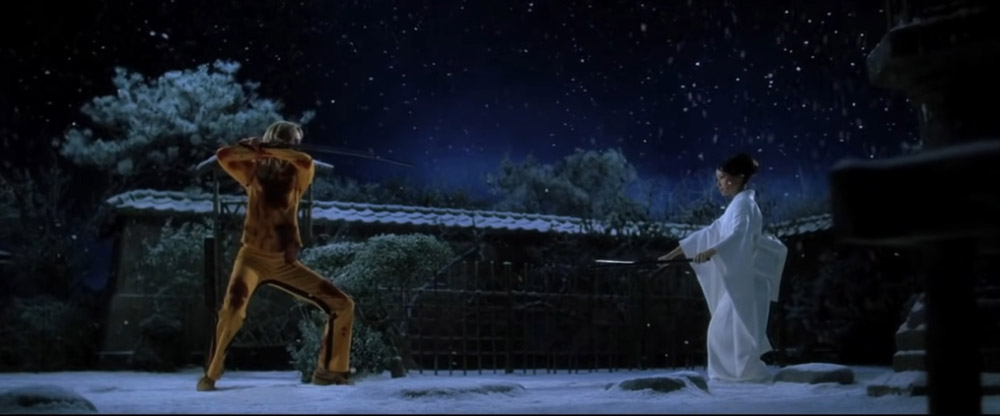 Counts as one! Quentin Tarantino's revenge fantasy opus is mostly rooted in the Samurai genre, dabbling in many others including Western and Horror. Visually striking, supremely entertaining, often quite funny. Owes a lot to Kung-fu cinema and television, a similar genre to Samurai.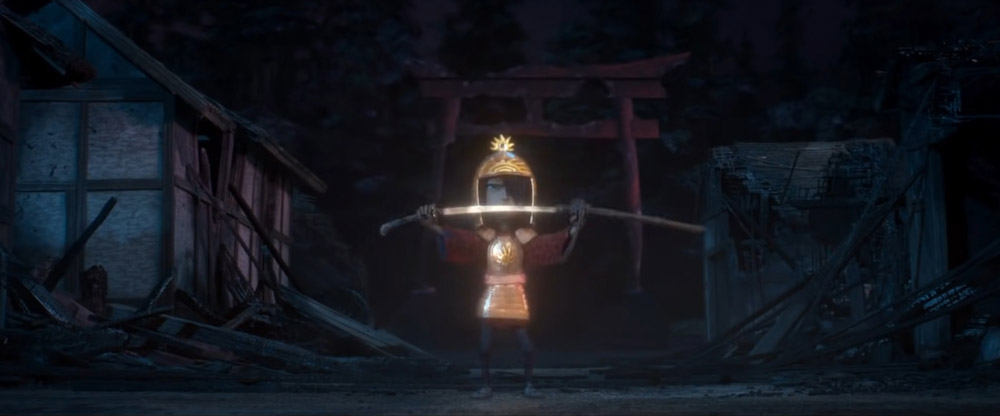 Jaw-dropping, gorgeous stop-motion animation and a heartfelt plot frame this simple story about a young boy who embarks on a quest to find a magical suit of Samurai armor worn by his late father in order to defeat malevolent spirits from his family's past. Produced by Laika animation studio, one of our favorite film production studios here at ruef providing much inspiration for our work. There is something special about using stop-motion animation to tell a samurai story, given that loyalty and dedication play such a huge part of both practices.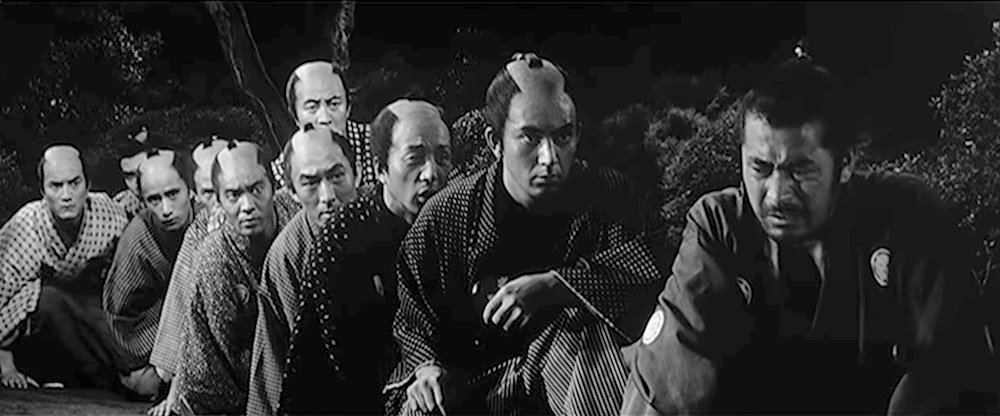 Even lighter in tone than Yojimbo, this satirical sequel has Toshiro Mifune hamming it up as a washed-up Ronin in an almost cartoon-like send up of Samurai cinema. With a bigger budget, this is one of Kurosawa's most technically impressive movies, with beautiful landscapes and crystal clear black and white photography.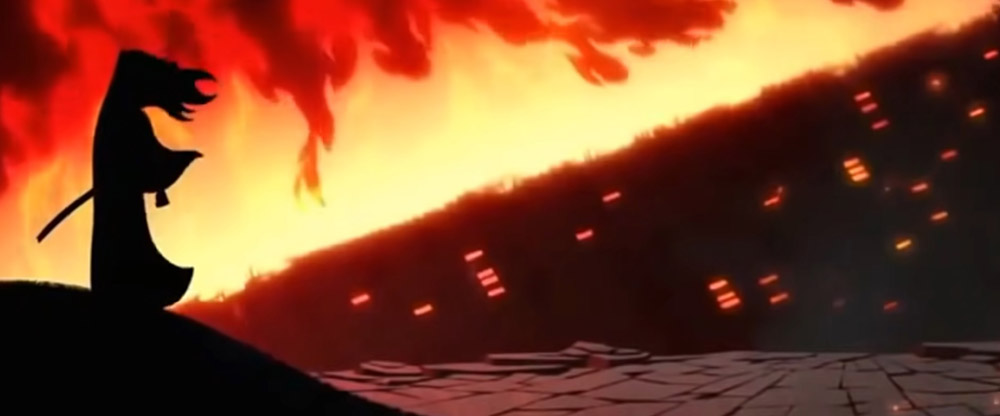 The first three episodes of Genndy Tartakovsky's brilliant animated series premiered as a 90-minute movie, introducing Aku, the evil shapeshifting demon and his nemesis, the Samurai Called Jack. This animated masterpiece of a show is massively influential to our work and is a staple on our office TV. Got to get back, back to the past, Samurai Jack.
There you have it. This was more of a list of our favorite Samurai movies than a definitive list of the very best Samurai moves, but we wanted to pick the moves based on their level of inspiration to our work, i.e., how frequently we screen the moves on our main office TV.
Come back in October for horror month to see our list of the Top 10 Best Horror Movies! That one will be a challenge for us…