updating the website for Dayton's oldest law firm
updating the website for Dayton's oldest law firm
Founded in 1853, Coolidge Wall is one of the oldest and most respected law firms in Ohio, and one of the longest continually running businesses in the region. The law firm's previous website was managed and hosted by FindLaw, a lawyer directory service, which did not allow Coolidge Wall attorneys to easily edit on-page content or make changes. Additionally, the law firm was seeking a more modern and user-friendly law firm web design, and wanted to work with a
local marketing company
that could better cater to unique needs.
Founded in 1853, Coolidge Wall is one of the oldest and most respected law firms in Ohio, and one of the longest continually running businesses in the region. The law firm's previous website was managed and hosted by FindLaw, a lawyer directory service, which did not allow Coolidge Wall attorneys to easily edit on-page content or make changes. Additionally, the law firm was seeking a more modern and user-friendly law firm web design, and wanted to work with a
local marketing company
that could better cater to unique needs.


The ruef team met with Coolidge Wall's marketing leadership team to hear more about the company's goals and needs for the new website. Taking this direction, we designed multiple site mock-ups, and the client provided additional thoughts on what they wanted the site to look like.
Once a design strategy was in place, ruef web developers began building the website on a custom CMS platform using a custom theme ruef built specifically for the project. Content was imported from the previous website, but a new and improved site map strategy was developed to streamline the customer experience. Each attorney got the opportunity to review their bio pages and give our team changes prior to launch.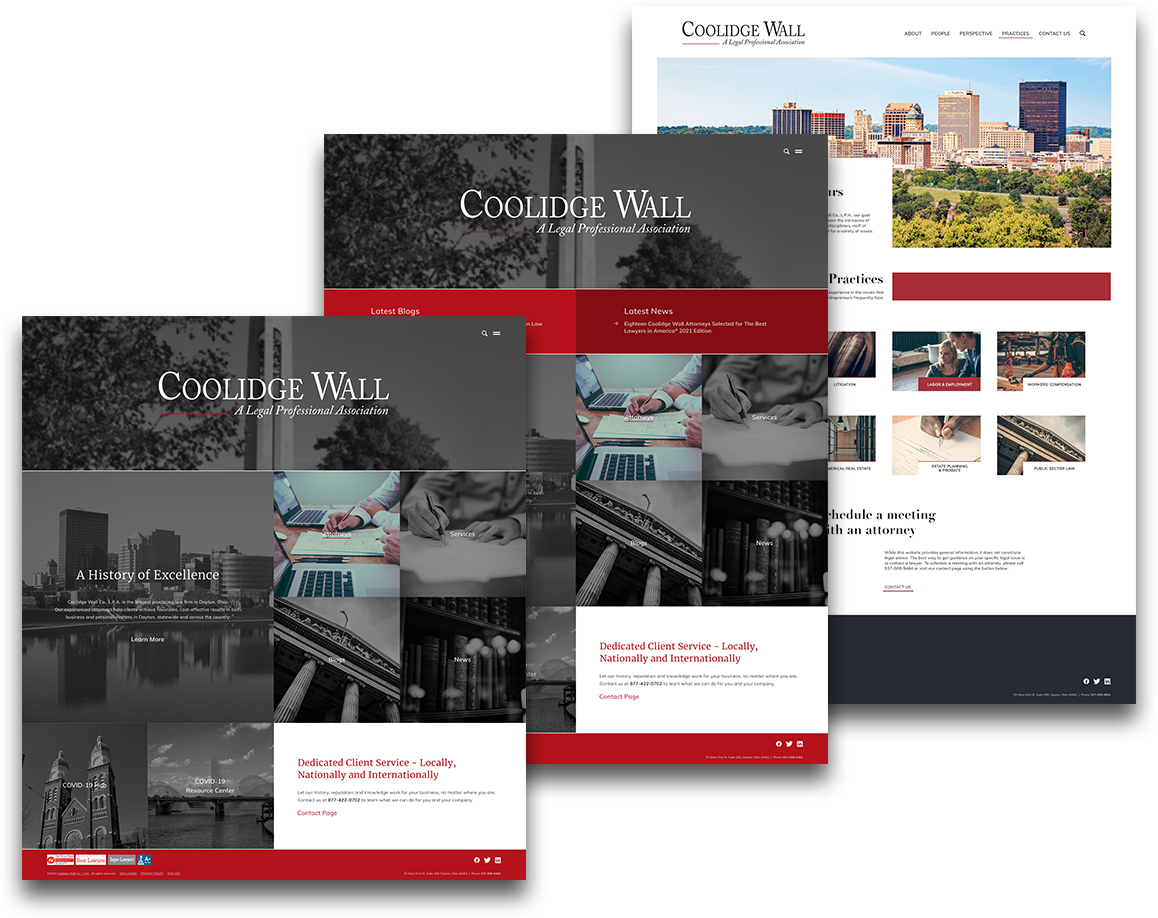 The
website
launched in late December 2020. The client was provided with training sessions and referral documents so they could add new blogs and make site changes with ease. The client is already discussing next steps to continue working with
ruef
.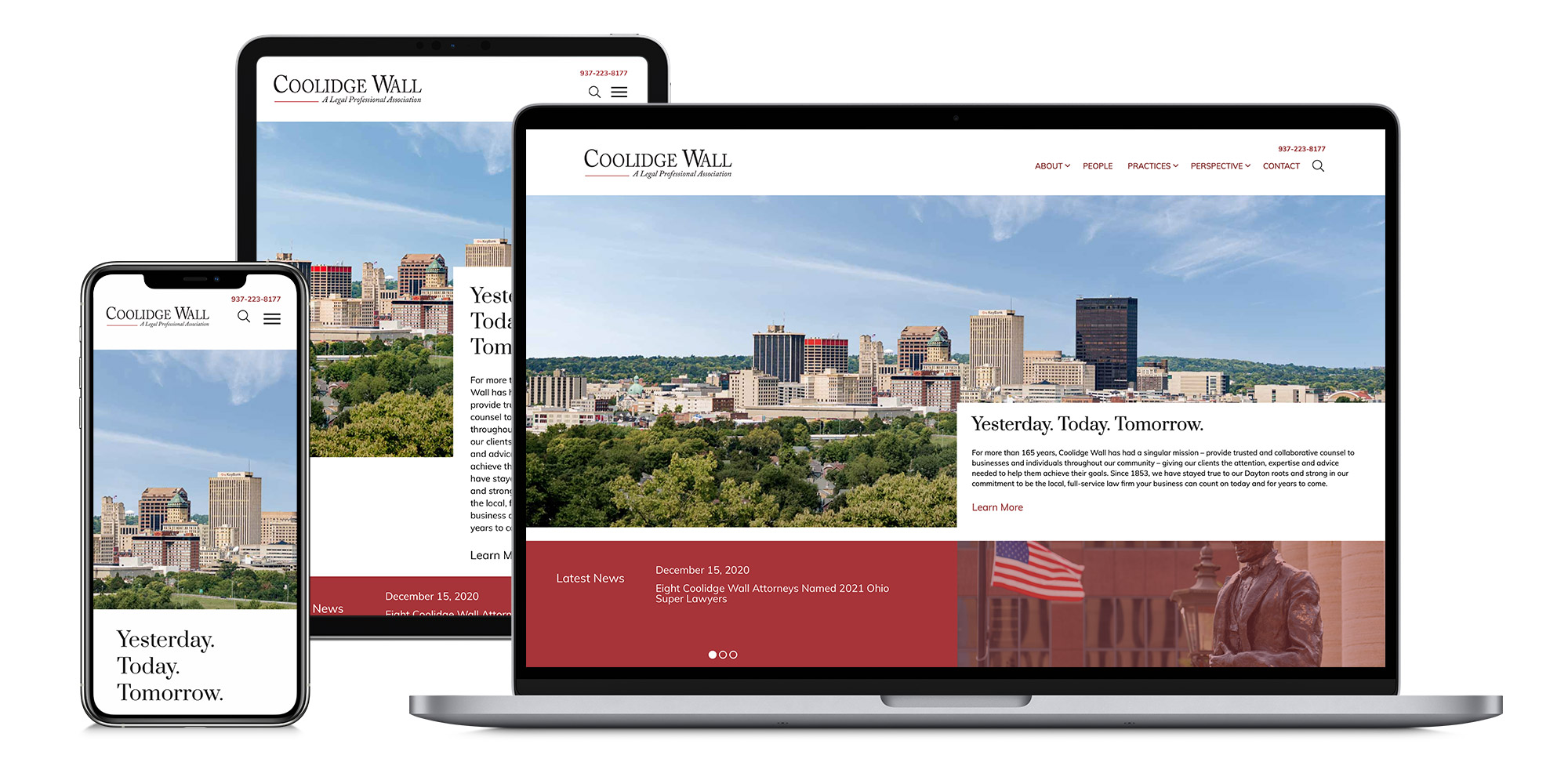 Let's create a good idea together.