With all of the challenges of this last year, it is safe to say we are all ready for a new year ahead and settle our sights on more positive and promising horizons.
One area that many companies are focusing on right now is adjusting their marketing plans for the new business environment and incorporating the new mode of communicating in a virtual world. How can businesses find new eyes in this nearly totally digital world? How can companies prepare marketing budgets for 2021 that make sense in these new online sales environments? In times when trade shows and in-person conferences are not happening, is it possible to create your own digital sales environments?
Many employees are telecommuting now, which means more opportunities to connect with decision makers digitally. More buyers are engaging with videos, web experiences, and online presentations than ever before.
opportunity 1: embrace the digital world
According to the Global Marketing Alliance, in 2020, investments in digital channels now account for almost 80% of multichannel marketing budgets, with digital and search advertising taking nearly a quarter (22%), and social marketing (11.3%) and website (10.4%) rounding out the top of the list.
While things like trade shows will come back at some point, one thing the current situation has proven is the virtual world is not going anywhere and is only going to become more prominent. Simple proof of this: look at how quickly we all adapted to using Zoom!
Instead of fearing this change, lean into it. Prepare for it. Get excited about all the new ways you can reach your audience that does not require buying plane tickets!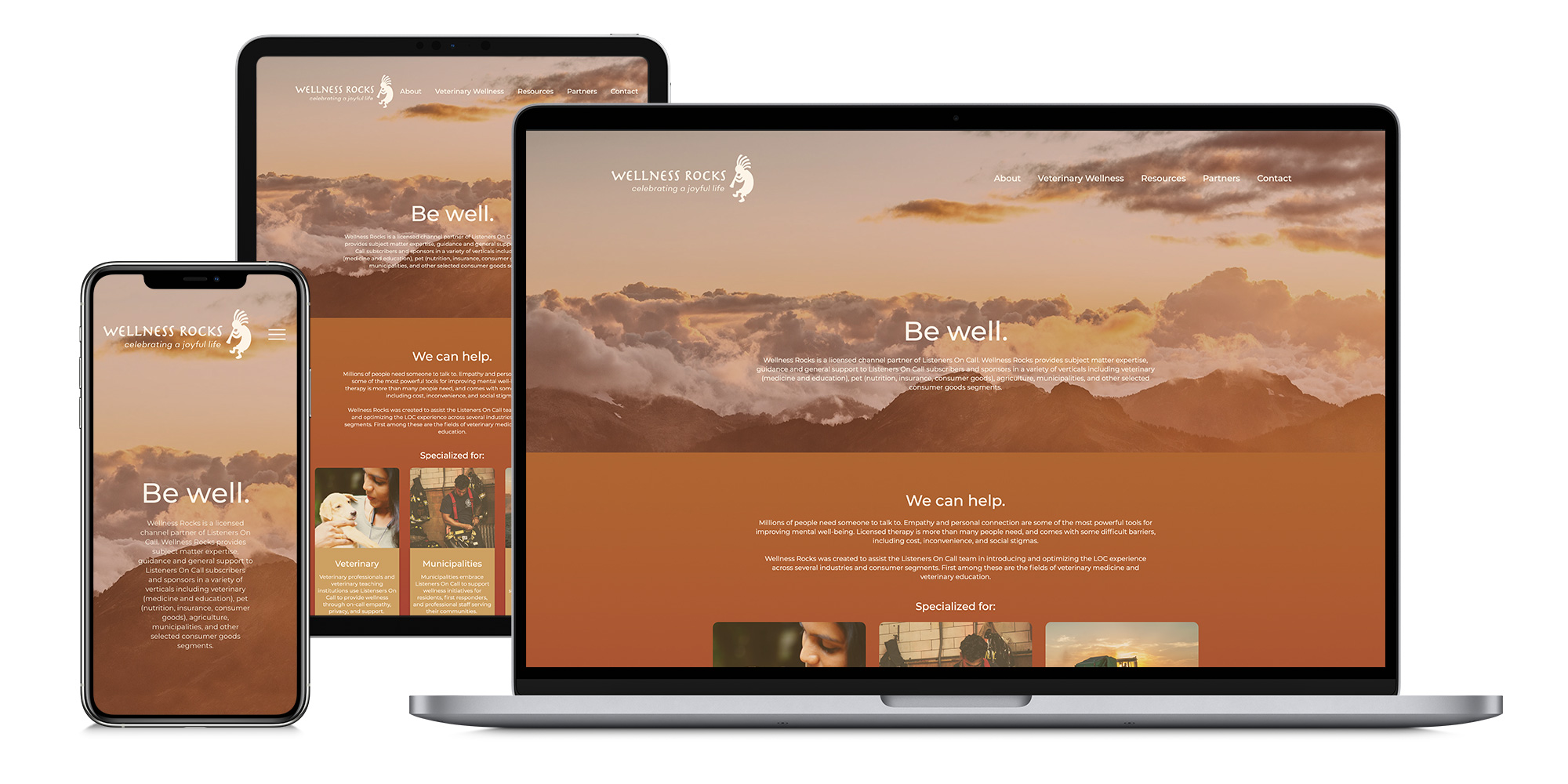 opportunity 2: update your website, or get a new one
Now is the time to upgrade your company's web presence with a blog and a strategic – not to mention beautiful – new website. Your website is the first thing buyers will check when vetting your company. Think of it as the ultimate validation tool: you want your potential buyers to see how your services add value. Even simpler than that, buyers want to make sure you can do what you say you can do.
Are you providing content that is of value to your potential buyers? Do you make it easy for them to find it and make it worth their time? Is a website visit meaningful enough to prompt them to complete a contact form and want to engage with a person?
Who hosts your website? Is it secure? Does your site have an SSL Certificate (https:// in front of the URL rather than the unsecure http://)? It is time to review all web platforms and strategies for online success.

opportunity 3: let's get social
Social media and search marketing are ripe opportunities to carve out your place in the online landscape and catch new eyes. Our educated guess is that your company's social media profiles are second thing buyers will check when vetting your company, asking, "how does this company engage with the public? What is their language like?"
In these strange times, it is important to keep your buyers engaged. Commit to a schedule and most importantly, be consistent with social media updates. Share your innovations, your team member profiles! Images of your work! Every company has a story to tell, and social media is the best way to get these stories out there.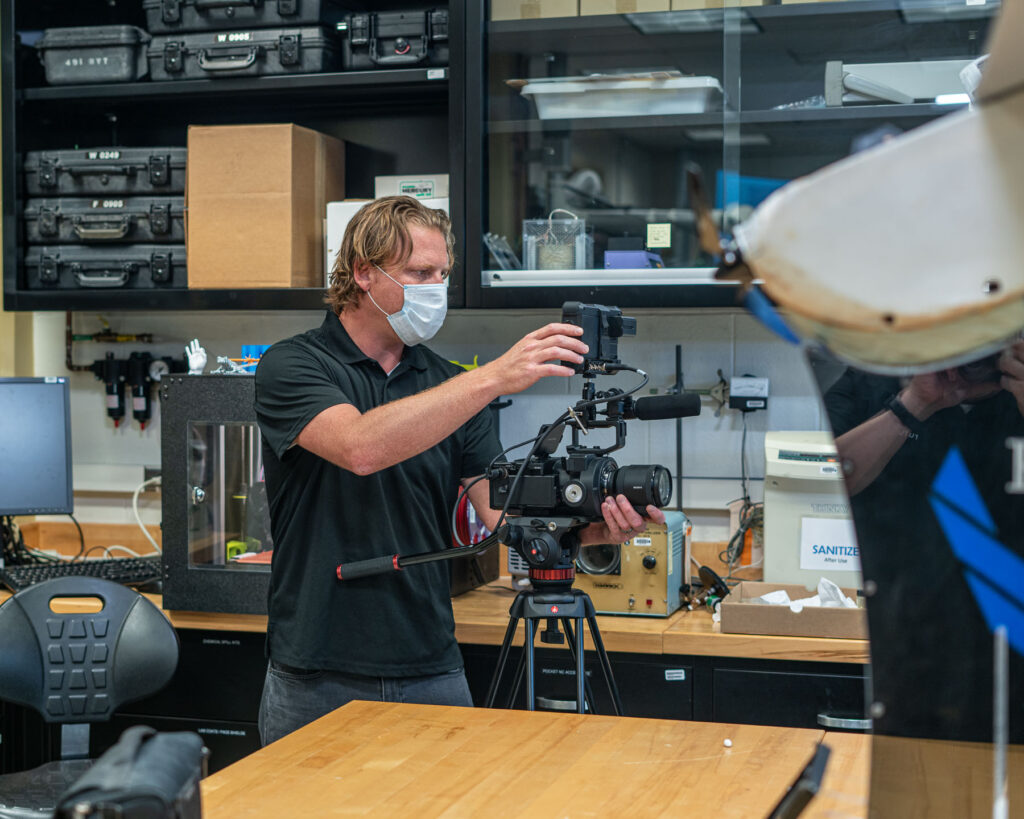 opportunity 4: create video + engage social + ???? = profit!!!
Social media and video go together like spaghetti and meatballs. Social media is moving towards focusing more on video, meaning brands need to shift towards a video-centric approach, or face losing their presence in the increasingly competitive worlds of Facebook, Instagram, LinkedIn, and YouTube. Mark Zuckerberg recently stated Facebook is moving "towards a world where video is at the heart of all our services."
Video is a valuable tool that can modernize your company and captivate your customers. And there is proof that videos engage buyers and effect the bottom line:
Video accounts for 80% of Global Traffic (Cisco Internet Traffic Study)
Video has a 400% higher engagement rate than static content. (Forrester Research)
65% of senior executives have visited a vendor's website after watching a video. (Forbes)
opportunity 5: update your company story with empathetic and impactful messaging
"Messaging" is what we call the words and campaigns that plant ideas in the minds of your audience. Some companies call messaging "taglines," or "stories:" it is all the same. Words that impact and engage your audience.
Is your message about you and our company, or about your buyers? When was the last time your team completed a buyer persona and Voice of Customer exercise? Putting your customers in the front of your message is imperative, and provides the foundation to make all of your communications fundamentally sound.
If you would like to learn more about planning for 2021, then feel free to reach out to someone on the ruef team. Navigating the new virtual world doesn't need to be intimidating, and we would be happy to expand about the ideas above with you and your team.
Our company was recently ranked as one of the Top Digital Marketing Agencies in Dayton. To see our design studio profile on Design Rush, please click here, or visit www.designrush.com.
To read more about the future of augmented reality and virtual reality, click here.