Dayton web design & development
Your website is your company's primary communications tool in this digital era. It is the first thing buyers check before initiating contact or making a purchase decision.
ruef Design is a Dayton web design company with experience developing sites across many industries, including law firm websites, manufacturing websites, transportation and logistics websites, eCommerce websites, nonprofit websites, and more.
Building websites comes natural to us. Our goal is to make sure your customers are enraptured by their first visit to your website, and keep coming back for more. As designers, we make sure online experiences are beautiful and user-friendly. As communications experts, we make sure your target customers are being reached.
We believe in transparency with clients, and we can assure lines of communication will stay open with prompt response times. Our team of experienced developers and creative designers build websites with your company's goals and audience at top of mind.
Work with ruef Design on your next web project for:
websites
mobile apps
online reputation management
web hosting & maintenance
SEO implementation & management
custom traffic reports & user metrics
social media header design & content strategy
podcast support
Ready for a new website? Let's talk.
Ready for a new website? Let's talk.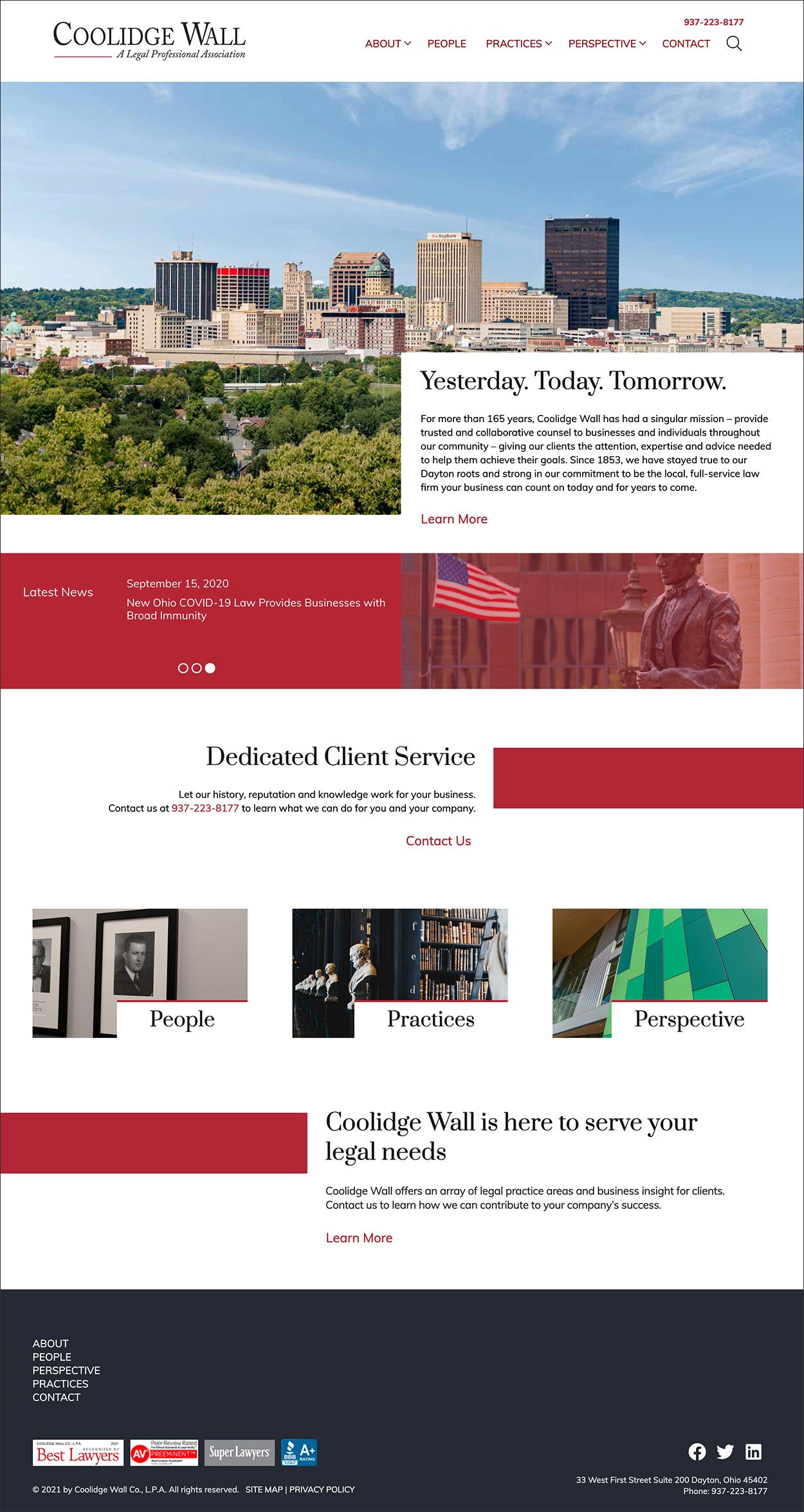 1. We work with key members of your team to determine the project goals and needs. We help develop messaging strategies that align with your industry and customers.
2. We provide site design mock-ups for your approval so everything looks good before we start coding and developing on the back end.
3. As your new website is being built, we provide feedback to your team throughout the entire process to make sure the project is in line with your expectations. We create websites on live-build platforms, meaning you can see the progress and provide feedback and changes weeks before launch day.
4. We set you up for SEO success. What words are your customers using to find you? Does your company look the same across the Internet? Search engine optimization and Reputation Management are essential to turning searches into sales.
5. Let's launch this rocket. We test and test some more to make sure your site has zero bugs and works seamlessly on any device.
6. Post-launch, we keep an eye on traffic using advanced site metrics and custom reports.
7. Now that the new website has been live for a while, what additional strategies can be implemented to keep your customers engaged? Maybe you want to start a podcast, or add a quiz or a new video or animation. We call this "Phase II"—how can we take your new site to the next level? 
let's create a good idea together